Headaches, Emotional stress, and Insomnia
Neck, back, shoulder, hip and leg pain
Sciatica, Strains, and Sprains
Muscle tension RSI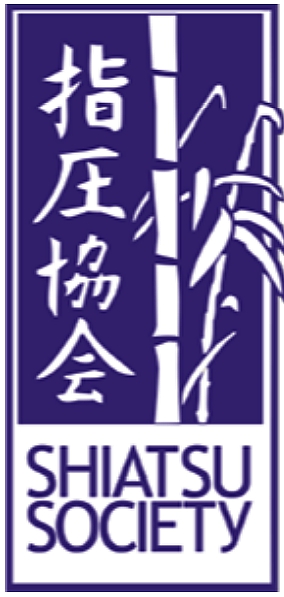 Shiatsu is classified as physical therapy and oriental massage. Shiatsu means finger pressure and uses the same theory as acupuncture (without the needles) to help balance the body.
Practitioners study for a minimum of three years to reach a professional standard of competence, it was recognized as a legitimate form of therapy in Japan in the 1950's and became widely known in Europe in the 1970's.
The Shiatsu technique helps to improve the body's blood flow which in turn helps boost the immune system, triggers the body's own healing via the vital organs and gives a sense of well being.
Shiatsu techniques are designed to realign and re-balance the body and limbs and so help with posture too. The application of different pressure techniques will settle and realign the muscles in place. Tonifying (reawakening) brings blood flow back to the unbalanced area and induces very deep relaxation.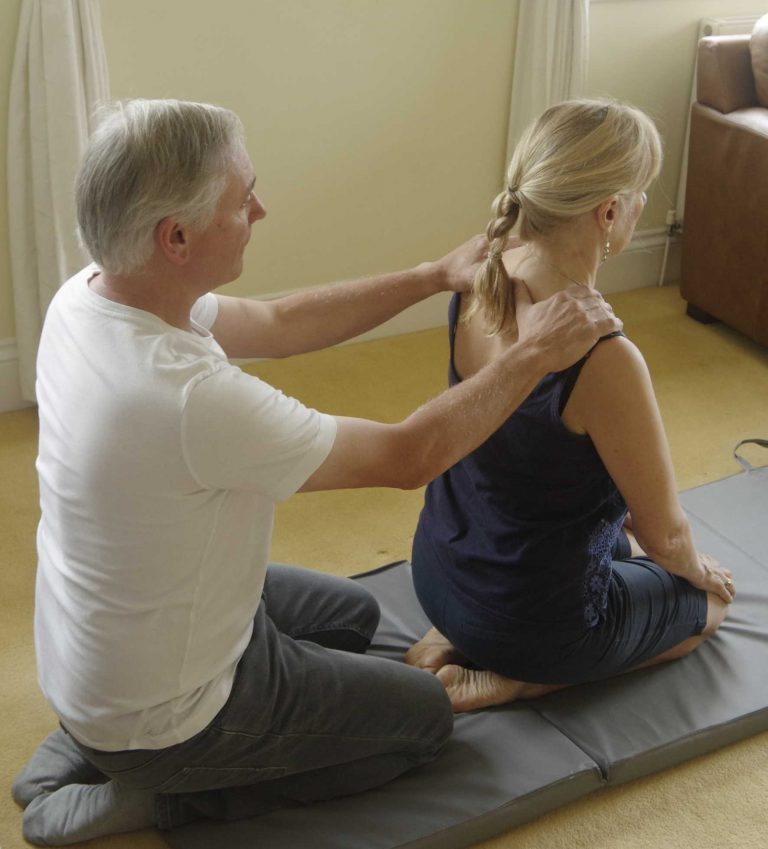 Synergy Shiatsu with
Christian Thelermont, FwSS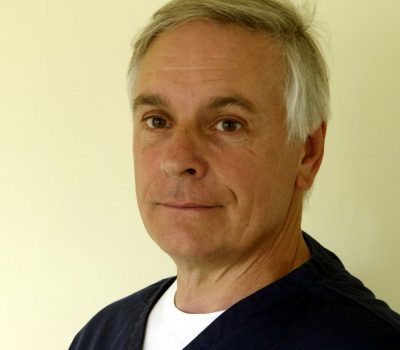 I studied Shiatsu for 3 years with the Ki Kai school of Shiatsu in London before qualifying in 1995. I mostly work with private clients but in the past have also worked for Turning Point a charity organization helping people rehabilitate.
I have spent over 25 years developing my skills in all areas, treating a wide age range of clients with a huge variety of issues. I was a keen footballer and understand the injuries sports people are prone to. I now enjoy long walks and exploring the beautiful Cornish countryside.
For over a year of weekly treatments Christian has used his deep experience of and intuitive skill with Shiatsu technique to support my recovery from protracted bed ridden ill health to wellness. I am indebted to his personal generosity and practitioner ability for greatly improving my prognosis and recommended his consultancy without reservation.



I used Christian when a muscle in my neck spasmed and totally froze. I must admit I was a bit sceptical at first and also slightly wary about someone doing anything to my neck. Christian worked on it for what seemed like an eternity ( it probably wasn't ) but I have to say, by the time he'd finished, not just had he resolved the issue but my neck actually felt better than it had for years. Christian was friendly and professional in his approach and I would recommend him to anyone.
I find my Shiatsu treatment with Christian an extremely calming and healing experience. He is professional, caring, considerate and intuitive. I always feel very balanced and relaxed afterwards. He has helped me greatly with my sleep and other health issues. I have great confidence in his ability to promote healing.